| | | |
| --- | --- | --- |
| ★ e-Paper No. 64 | | Update:2013-08-02 |
【YD-54】Dollfie Dream Sexy Lingerie Set(M/L/DDS)


* Suitable DD-M/L Bust、DDS Body Only *
* Set incl. :
(1) Lace Short Lingerie (2) Lace Underwear (3) Lace Sleeve
(4) Lace Garter Belt (5) Lace Top Stocking (6) Necklace (7) Headdress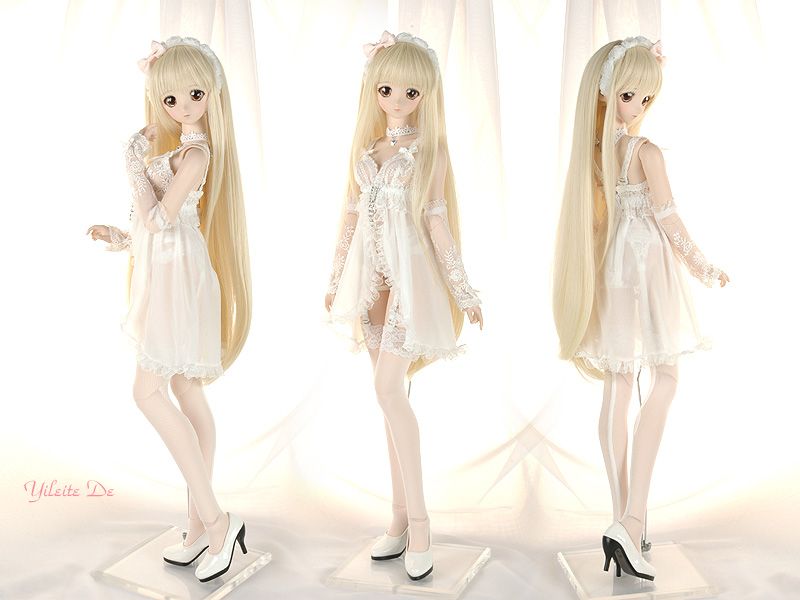 【RAB-04】Dollfie Dream Sexy Furry Bunny Costume(L/Dy)# Red
We select high quality fabric with excellent elasticity. The pattern is based on the Bust/Body size of DD-Dy.
Fabric elasticity has been taken into consideration when making the pattern.
Therefore, it can be used by dolls from all series, such as L/DY, unless otherwise specified.
=> More Details Check link <=
Thank you for reading. For a more product options, please visit our online shop~(≧3≦)/~
◎Note
.Please refer to the actual product launching time. Excuse us if there is any time discrepancy.
.Due to currency rate fluctuation, please refer to the price of the product on the webpage.
.Price may vary among webpage of different languages because of different administrators and currency rates.